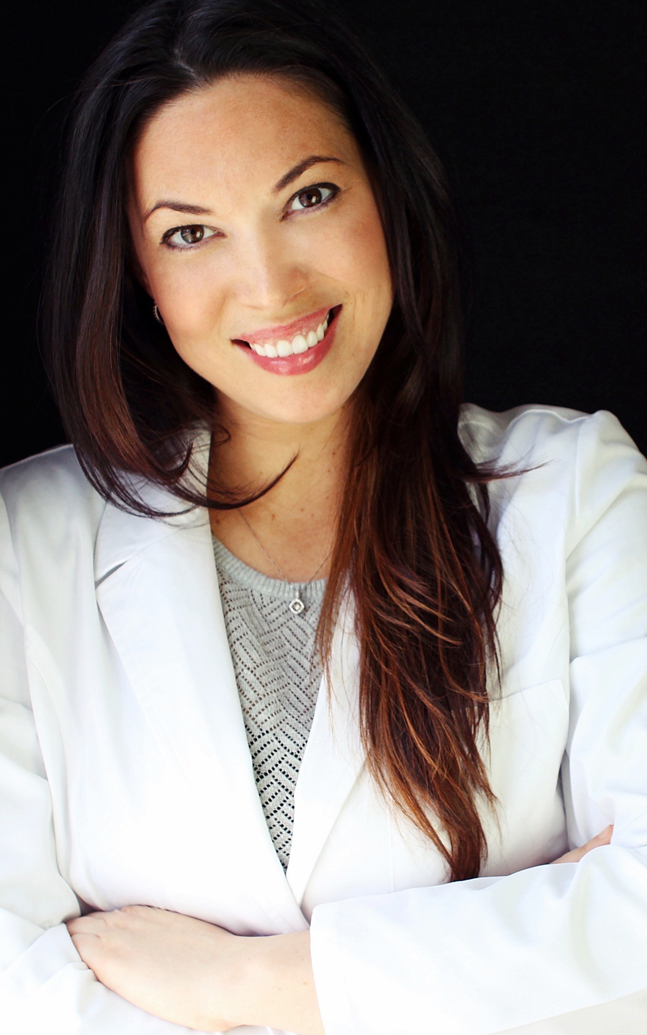 Dr. Parish AOS, BPS, MS, LAc, LMT, D.Ac
Dr. Parish is considered an advanced practitioner of healing alternatives. Dr. Parish is an accomplished and licensed acupuncturist and massage therapist in New York State. Dr. Parish is a certified Engergetix Homeopathic therapist as well as, certified and trained in Acutron needleless acupuncture. Dr. Parish is a trained kinesiologist and expert with bio energetic testing. Additionally, she is certified to perform medical massages, structural integration, and certified in eastern bodywork including, Amma Therapy, Tui Na and Kyojung.
Dr. Parish holds her Masters of Science in Acupuncture, a Bachelors of Professional Studies in Health Science, and an Associates in Occupational studies in Massage Therapy from the New York College of Health Professions. Dr. Parish completed the Tristate School of Acupuncture's post graduate program in Orthopedics and Rehabilitation. This is New York States highest recognized level of training in acupuncture.
She has studied extensively in the Mei Zen Cosmetic Acupuncture System under the guidance of Martha Lucus, Ph.D., L.Ac.
Dr. Parish is also a NAET (Nambudripad's allergy elimination technique) Certified practitioner. She specializes in treating allergies especially food and environmental with NAET.
Dr. Parish dedicated her time as an adjunct and a full time professor at the New York college of Health Professions in the department of Asian Bodywork and East Asian Medicine and a Clinical Supervisor.
Dr. Parish is a graduate of the Doctorate of Acupuncture from Pacific College of Oriental Medicine.
She is also a certified Cannabis Therapist.
Dr. Parish provides her patients with the most advanced and current homeopathic care. She is compelled at finding alternative approaches to western medicine. She combines treatment with aromatherapy for optimal health benefits.
Dr. Parish achieves her own personal wellness with a steady routine of Bikrahm, Asthanga and Vinyasa yoga, Qi Chong, exercise and a healthy nutritious diet regimen.
Dr Parish graduated Optimal Health Institute and Ann Wigmore Institute. Which is an independent program study of using raw foods for medical health.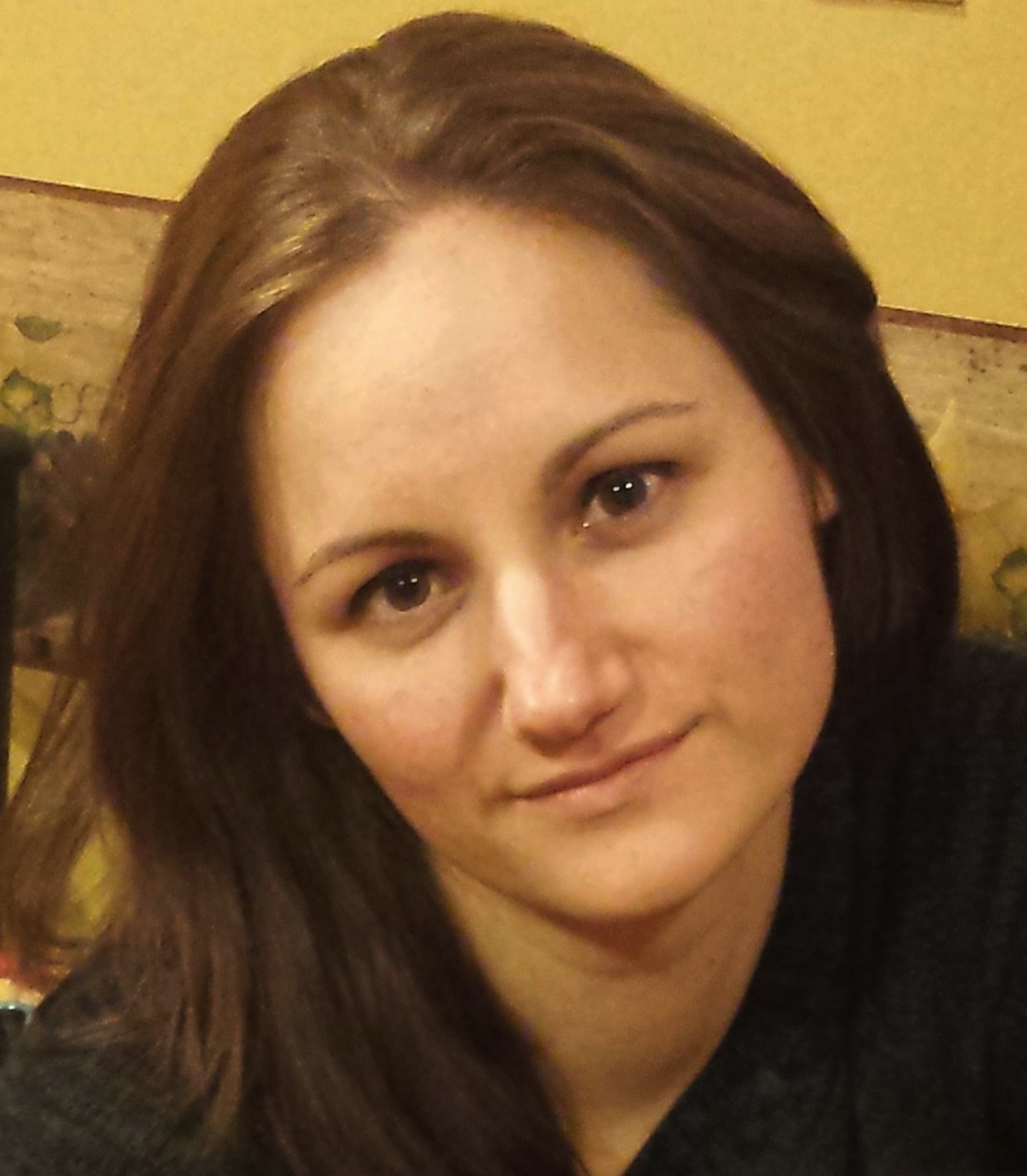 Kristal Cianca AS, BS, RDH, L.Ac
Kristal began her professional medical career as a dental hygienist after earning her Associate's Degree from Farmingdale State. In her practice, she learned the importance of the oral-systemic link, which has allowed her to treat her patients holistically. She is a current active member of AAOSH (American Academy of Oral-Systemic Health) where she stays current with new methods of treatment and how to guide patients toward living a healthy life. She is also a certified OraSpa therapist, with advanced training that ensures a patient's comfort by using techniques such as acupressure and aromatherapy, along with her gentle bedside manner.
In her quest to further her knowledge and education, she attended the New York College of Health Professions, graduating with a Bachelor's Degree in Health Sciences as well as a Master's Degree in Acupuncture, and then earning her New York State License. She also became a NAET (Nambudripad's Allergy Elimination Technique) Certified practitioner. By combining acupuncture with an allergy-eliminating technique, she is able to improve sleep, mood, concentration, and increase energy by treating food and environmental sensitivities. Kristal also has training in Cryo Therapy & Facial Rejuvenation. She uses different modalities combining acupuncture, acutron, cryo facials and facial cupping in order to suit the needs of every individual.
More about Kristal:
– Graduated from farmingdale state college in 2006 with associate's degree in dental hygiene. Practiced as a holistic dental hygienist
– Certified OraSpa therapist with an essential oil background
– Graduated from NY college of health professions in 2015 with bachelor's degree in health sciences and masters degree in acupuncture.
– NAET certified (Nambudripad's Allergy elimination technique) treating patients with allergies, asthma and food sensitivities
– Experience with treating patients undergoing cancer treatment, chemotherapy & radiation. Can help treat side effects such as chemo induced neuropathy, nausea and imbalances due to hormonal therapy
– Training in cryotherapy, acutron and micro current therapy
– Currently enrolled in the doctorate program in Pacific college of health sciences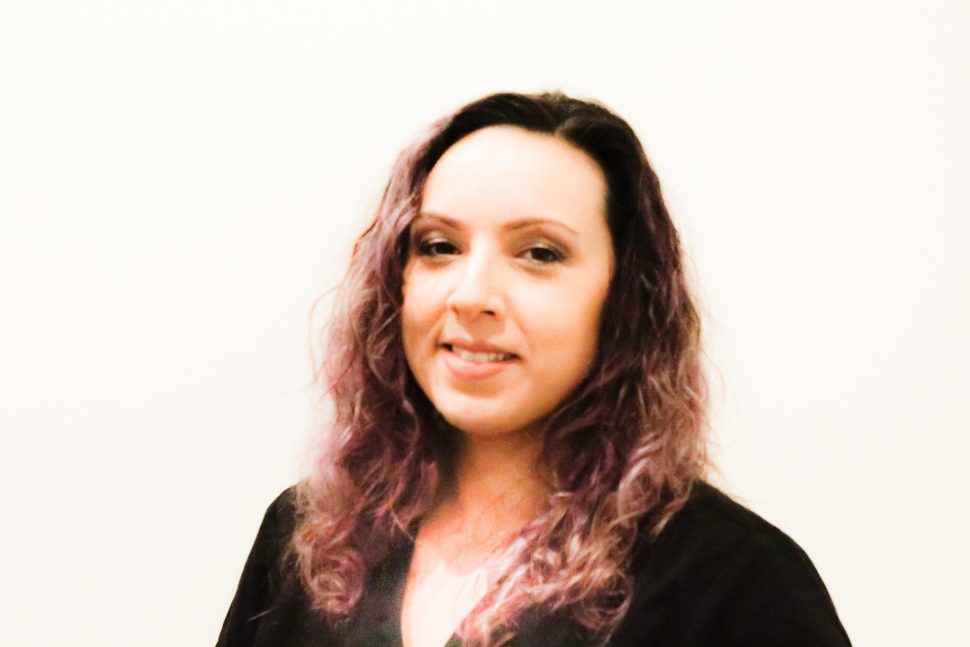 Crystal Santomauro LMT
Crystal graduated from New York College of Health Professions with an Associates Degree in Occupational Therapy. She has been a licensed massage therapist for 6 years. She is proficient in medical massage, swedish massage, deep tissue and trigger point therapy. She combines intuition and technical skill to provide a touch that allows guests to release and let go. She brings a diverse skill set and has worked within both rehabilitation and relaxation settings.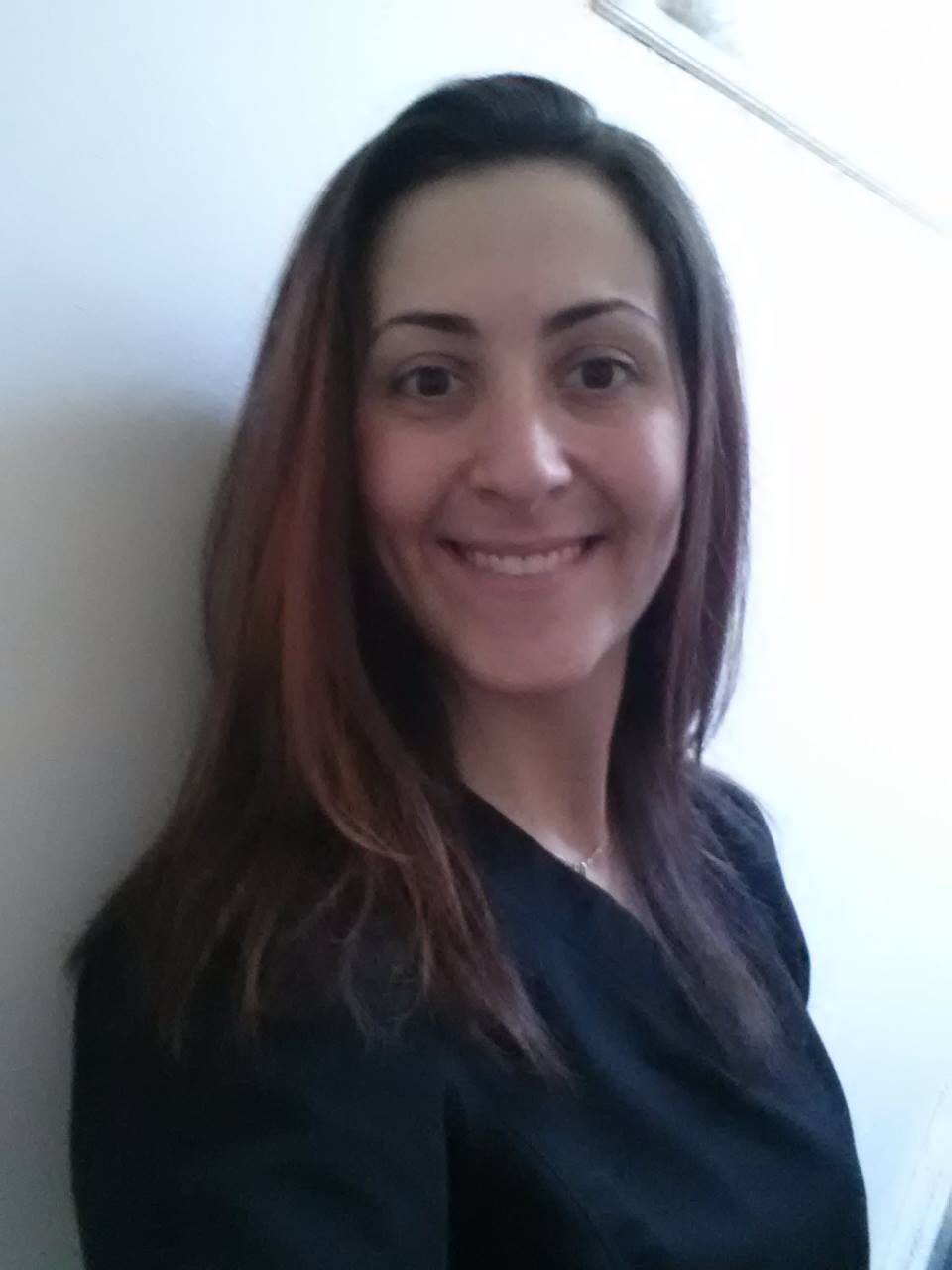 Bernadette Pahl LMT
Bernadette is a licensed massage therapist in the state of New York. She graduated from New York College of Health Professions with an associates degree in occupational therapy. She has been actively massaging for about 4 years and continues to expand her knowledge and modalities in massage therapy. Bernadette has a wide range of pressure. She can customize treatments to your specific needs and makes sure you leave better than when you walked in. She has experience with prenatal, hot stone, deep tissue, sports massage, medical massage as well as aromatherapy. She is currently expanding her knowledge with essential oils and continuing education to further her massage therapy career.
More about Bernadette:
– NYS Licensed Massage Therapist
– Graduated from NY College of Health Professions with an Associates Degree in Occupational Therapy.
– Actively massaging since 2012
– Continues to expand knowledge and modalities in massage therapy
– Adjusts pressure according to what the patient needs
– Incorporates YL essential oils geared to the patient's chief complaint
– Favorite areas of the body to work on – Neck and back.
Dr. W. Brent Reynolds, DC, DACNB, BCN, LAc
Dr. W. Brent Reynolds is a doctor of chiropractic who holds board certifications in both neurology and neurofeedback. He is also a licensed acupuncturist. He has been in private practice since 1998 and helps those suffering with complex neurological disorders such as (but not limited to): chronic pain, post-stroke complications, neuropathy, vertigo/dizziness, traumatic brain injury and disc herniation.
Dr. Reynolds has been featured numerous times in various publications for his work with patients with special needs. He is an adjunct professor of neurology, pathology and kinesiology at the New York College of Health Professions as well as a continuing education provider for fellow acupuncturists on the subjects of neurology and orthopedics.
Dr. Reynolds is a sought after keynote speaker on various health related topics where he uses his skills as a professional stand up comic to entertain and educate audiences.
Dr. Casey Leggio D.Ac., L.Ac., LMT
Dr. Casey Leggio D.Ac., is a New York State Licensed Acupuncturist and Licensed Massage Therapist. Casey received her Doctorate degree in Acupuncture from Pacific College of Oriental Medicine, a Master's of Science in Acupuncture, a Bachelor of Professional Studies in Health Sciences, and an Associates in Massage Therapy from New York College of Health Professions. Casey is a board certified Diplomate of Acupuncture from the National Commission of Acupuncture and Oriental Medicine (NCCAOM).
Casey has over eleven years of experience working in the health and wellness field. While Casey is experienced in pain management and general health and wellness, she specializes in fertility acupuncture. Casey has extensive experience working in fertility clinics and working with pregnant women. Casey customizes her treatments for women undergoing IUI's and IVF to help women transition into motherhood.
Joanne Lynch LMT
Joanne was inspired to become a massage therapist because she wanted to give back to the community. Joanne has been a licensed massage therapist for over 15 years and she specializes in medical massage therapy as well as many other modalities. She loves working with all different people, from young adults to athletes and those recovering from injuries. Joanne is certified in cupping, deep tissue, trigger point massage and prenatal massage. She spent two years working as a prenatal massage therapist. Joanne strives to create an ideal plan to every individual client based on their emotional and physical needs.
Sarina Penza, L.Ac., M.S.
Sarina Penza is a New York State licensed acupuncturist. She pursued her graduate studies at the New York College of Health Professions, in Syosset, New York, where she earned her Bachelor of Professional Studies/ Master of Science degree in Health Sciences/Acupuncture.
Although she originally planned to follow Western medicine, once introduced to Eastern philosophy Sarina was inspired to take a different path. Her love for Eastern culture sparked her interest in Eastern medicine and compelled her to pursue her career in acupuncture. With her knowledge, training and experience, she feels fortunate to be able to integrate both.
Sarina is a compassionate, instinctive and skilled practitioner. Among the many issues her acupuncture patients present with, her current attentions have been directed to improving immune function, pain relief, digestive problems and facial rejuvenation. A mother of two young children, she is further dedicated to assisting her patients who suffer from both the physical challenges and mental duress surrounding fertility issues.
Sarina's genuine passion for healing and empathy for each of her patients comes through effortlessly, enhancing their trust. Her skill and ability to diagnose and treat them is reflected in her patients' improvement and well-being.
*Experienced in Acutron needleless acupuncture